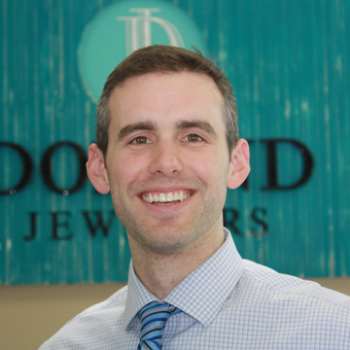 Nick Doland
Co-Owner/Store Manager at Dubuque
Not only is Nick no longer allowed near a jeweler's torch for safety reasons, he also boasts the largest ears in the company - please don't stare. It make him feel self-conscious.

Nick joined Doland Jewelers in 2011 following a career as a high school history teacher.

Nick is a graduate of diamond grading from the Gemological Institute of America.
Go Back