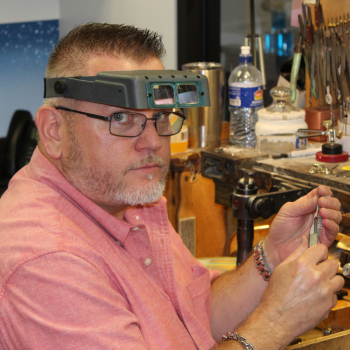 Brian Fanning
Bench Jeweler at Davenport
Don't let Brian's intimidating form fool you, he really is THAT scary...for a teddy bear. He is a classic rock and "old" country music aficionado and his salsa is not for the faint of heart.

As one of the best craftsman in the business, Brian's skill behind the bench is masterful.

Brian has spent over 32 years as a bench jeweler.
Go Back