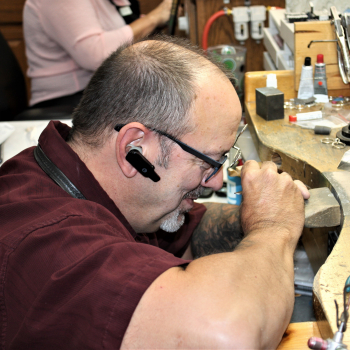 Blaise Vrotsos
Bench Jeweler at Dubuque
Blaise has been at the jewelry bench since 1982.

He jokes he is half as old as diamonds but under the same amount of pressure as the stones he sets.

Blaise enjoys rocking out to Bruce Springsteen, bowling, golfing, and supporting unmentioned MLB teams ownership is unwilling to endorse on this website.

Considered life of party until his son, Allen, shows up!


Go Back