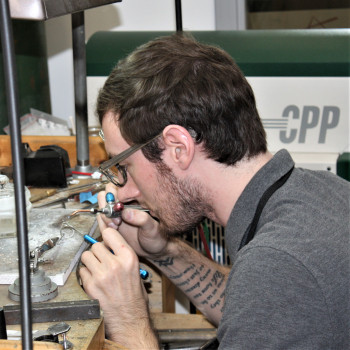 Allen Vrotsos
Bench Jeweler at Dubuque
Mostly an iced coffee enthusiast, but also a jeweler sometimes. Allen started at Doland Jewelers in 2016 working alongside and under the instruction of his father, Blaise.

In his free time, Allen enjoys mostly eating - but occasionally cooking - vegan food, drawing and creating artwork, collecting vinyl records, and the periodic late night Netflix binge.

As Allen looks to the future, he hopes to reach and move beyond his father's level of skill so everyone remembers his name instead.
Go Back