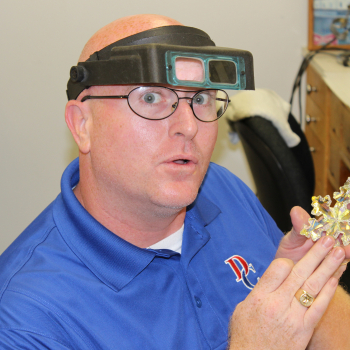 Mike Tanner
Bench Jeweler at Davenport
Make sure to turn your hearing aids down before you come in and talk to Mike. His boisterous attitude and penchant for not being aware that customers are in the store often get the back room door closed on him.

He is an exceptional hand fabricator and excels at setting "really tiny" diamonds.

Mike has been behind the bench for over 26 years.


Go Back