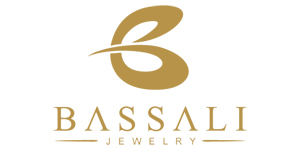 Bassali
Our diamonds and gemstones are meticulously handset in 18 and 14K gold. We use genuine diamonds and color stones in our jewelry. Our designs are for the discerning woman who would like to stay up to date with the latest deisgns.
Browse our Bassali products View all

→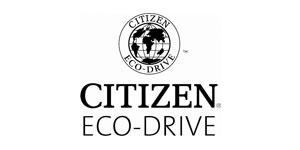 Citizen Eco Drive
Citizen Eco-Drive proves that style and sustainability can co-exist with ecologically-friendly timepieces. Utilizing the power of light, Citizen Eco-Drive technology converts light into stored energy to power the watch for at least six months, even in the dark. Fueled by light, it never needs a battery.
Browse our Citizen Eco Drive products View all

→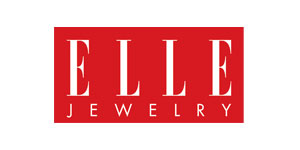 Elle Jewelry
Like the pages of ELLE Magazine, ELLE Jewelry evolves from season to season, as colors and fashion trends change for a look that is chic, modern and bold. ELLE Jewelry fuses fashion with high-polished 925 rhodium-plated sterling silver and the highest quality gemstones. Look for the genuine ruby logo on each piece of ELLE Jewelry which represents a woman's inner strength and beauty. ELLE Jewelry designs are contemporary yet timeless, an excellent accessory to current fashion and classic wear.
Browse our Elle Jewelry products View all

→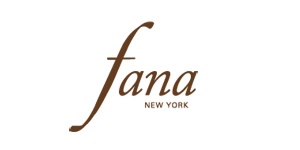 Fana Bridal
Fana. A name both feminine and luxurious, yet blissful. The designers at Fana strive to capture an elegance and style in their jewelry that inspires a radiant happiness in the wearer. Each Fana jewel is designed and crafted with the belief that when jewelry touches a womans skin, it also touches the soul. To celebrate this idea, the craftsmen at Fana use only the finest diamonds and precious stones, and carefully design pieces that evoke delight and confidence when worn. From the simplest creations to grand ensembles, Fana creates jewels that make her happy.
Browse our Fana Bridal products View all

→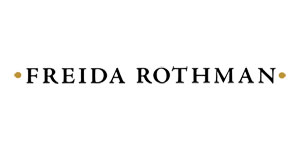 Freida Rothman
Freida Rothman is the quintessential born and bred NYC woman raised in the jewelry industry. She embodies her brand, classic with a modern twist. Her love for jewelry started at a very young age, and she naturally found herself designing for private label lines early in her career. After years of experience, Freida branched out and started a line that retained her love of modern cosmopolitan style. Freida Rothman jewelry was launched in 2010 as a collection of distinctive, sleek, and effortless jewelry.
Browse our Freida Rothman products View all

→
Lafonn Jewelry
Lafonn offers extravagant handcrafted designs in sterling silver, handset with the worlds finest simulated diamonds. Unsurpassed quality and dazzling perfection are the foundation of Lafonn's brilliance and fire. As a design house and manufacturer with over 30 years of experience in the art of fine jewelry, Lafonn is proud to offer our collection of couture sterling silver jewelry. The moment you touch and handle our jewelry, you will experience the difference. Lafonn products give the opportunity to own a beautiful, well made piece of jewelry at a price that is within reach.


Browse our Lafonn Jewelry products View all

→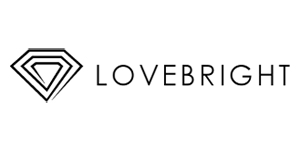 Lovebright
Lovebright Collection is Big, Beautiful and Affordable Luxury. A stunning collection that has made Buying Diamond Jewelry – Fashionable and Exciting Again!

The Lovebright features High Fashion Diamond Jewelry that includes Bridals, Rings, Pendants, Earrings, and Diamond Ensembles that are available in Luminescent Rose, Glittering Yellow and Shimmering White Gold, set with Brilliant-cut White, Yellow and Champagne Colored Diamonds. Our beautiful styling, superior diamond quality, durability and attention to detail culminate in the creation of a true treasure that reflects th...
Browse our Lovebright products View all

→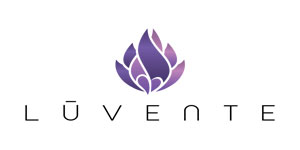 Luvente
Our jewelry encapsulates the unique moments that define a lifetime. These are the stories that we live to share - with smiles, laughter, and sometimes tears.

Your life is full of inspiring moments like births, marriage, anniversaries, graduations, promotions, and successes. These are your moments. Commemorate them with LŪVENTE.
Browse our Luvente products View all

→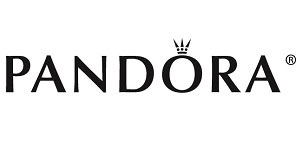 Pandora
Doland Jewelers offers all PANDORA in-store with prices that match those of pandora.net PANDORA is a universe of jewelry. Each piece of Danish design is handcrafted in sterling silver or 14K gold. Many pieces incorporate pearls, semi-precious and precious stones. PANDORA's modular design allows the wearer to change the beads for an elegant look, or change the bracelet for a casual wear at a moment's notice. PANDORA also offers a whole collection of earrings, rings, and necklaces that coordinate with the most popular bead designs. Create your own PANDORA wish list and make your ...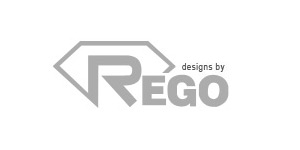 Rego
Rego has strived for nearly 40 years to achieve the perfection that every customer demands in the quality of fine rings, earrings, pendants and bracelets. Rego respects the process of manufacturing fine jewelry and to ensure that our creations are the finest, taking steps that other manufacturers may skip. They have extremely high standards when it comes to craftsmanship, and every piece of jewelry undergoes extensive inspection and quality control before it's polished and shipped to our showroom.
Browse our Rego products View all

→
Slate & Tell
Have you told them you love them, Today? Say it on a Slate, and Tell them how much they mean to you. Tell Yours on a Slate Love, Life, Family, Work and Play! The journey of life allows us to experience Love and Friendships, and it takes us to new places. Our experiences through life define who we are and the people that are most important to us.
Vintage Bridal
For those that want the vintage look in their engagement rings, we created the perfect collection. Everybody should have a beautiful ring. That's why our vintage bridal collection has rings from $599-$999.
Browse our Vintage Bridal products View all

→
Y.O.U.
Y.O.U. is an exceptional collection of modern and rare-cut diamond rings designed to reflect her unique personality.
Browse our Y.O.U. products View all

→